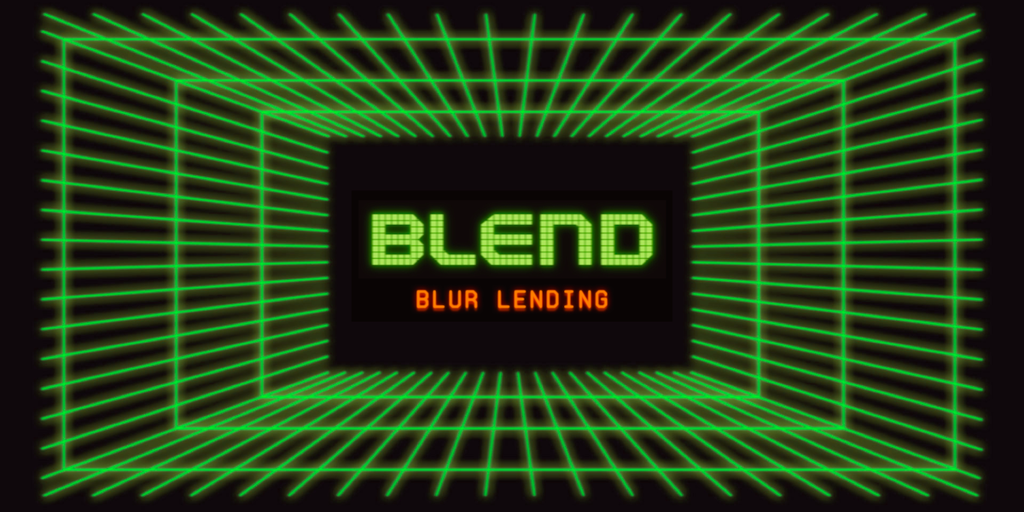 The NFT-backed loan market is gaining steam, with total loan value to date recently topping $1 billion across various protocols—and now the current largest Ethereum NFT marketplace by trading volume is getting in on the action, too.
Today, NFT marketplace Blur announced the creation of Blend, a peer-to-peer perpetual lending protocol based around NFT assets. Short for "Blur Lending," Blend lets NFT collectors take loans out on their existing assets, and also lets liquidity providers earn interest by loaning out ETH with the NFT serving as collateral.
Unlike some lending protocols, Blend does not have set timeframes for loans to be repaid. Instead, they're perpetual, which means that they continue to accrue interest until repaid, or until the lender triggers a refinancing auction. This allows another lender to take over the loan, if desired, otherwise a liquidation auction can be triggered for the NFT collateral.
Furthermore, the loans do not rely on oracles, or external, off-chain data sources. That means that a loan on Blend will not look at NFT pricing data across marketplaces, which is used by some lending protocols (like BendDAO) to determine liquidation criteria.
In a tweet thread, Blur wrote that Blend "enables 10x higher yield opportunities than current DeFi protocols and unlocks greater liquidity for NFTs." Blend currently has no fees for borrowers or lenders, but BLUR token holders can vote to enable fees after 180 days.
Blur teased in a tweet thread that it will launch two "huge new products" today built around Blend. Full details on how the protocol works are listed in the official white paper.
The protocol was built in collaboration with Dan Robinson and the pseudonymous Transmissions11 from crypto venture capital firm, Paradigm, which led Blur's own $11 million seed funding round back in March 2022.
Blur launched last fall as an upstart rival to the then-leading NFT marketplace OpenSea, with plans to offer token rewards to incentivize traders. The platform took the lead in the NFT space in terms of total trading volume this February after Blur's initial token airdrop, as high-volume traders rapidly flipped assets to earn BLUR token allotments.
While the trading hype has fallen since February, Blur remains on top in terms of trading volume.
Over the past week, Blur has commanded about 58% of NFT trading volume across marketplaces, per data from Dune, racking up about $98.5 million worth of trades. However, OpenSea still leads in terms of total trades, with about 47% share via nearly 80,000 trades.
The NFT lending market recently topped the $1 billion mark and continues to grow, with lending protocol NFTfi leading the charge with over $406 million worth of loans to date. BendDAO is second with about $308 million worth, per data from Dune.
Stay on top of crypto news, get daily updates in your inbox.

Credit: Source link